Well here is a little something new from me … introducing Crow Boxes™!

Crow Boxes™ are little boxes of mystery, you never know what you will get – and opening them is like being gifted a little collection of "bits and bobbles" like a crow's prized collection of trinkets, shiny bits, rocks, sticks, bones, beads, a stolen piece of ribbon, buttons, coins – whatever catches their fancy!

My little murder of crows are out finding goodies, shinys, little treasures that only a crow would love …. or maybe someone that appreciates the magic and random nature – that is what Crow Boxes™ are all about!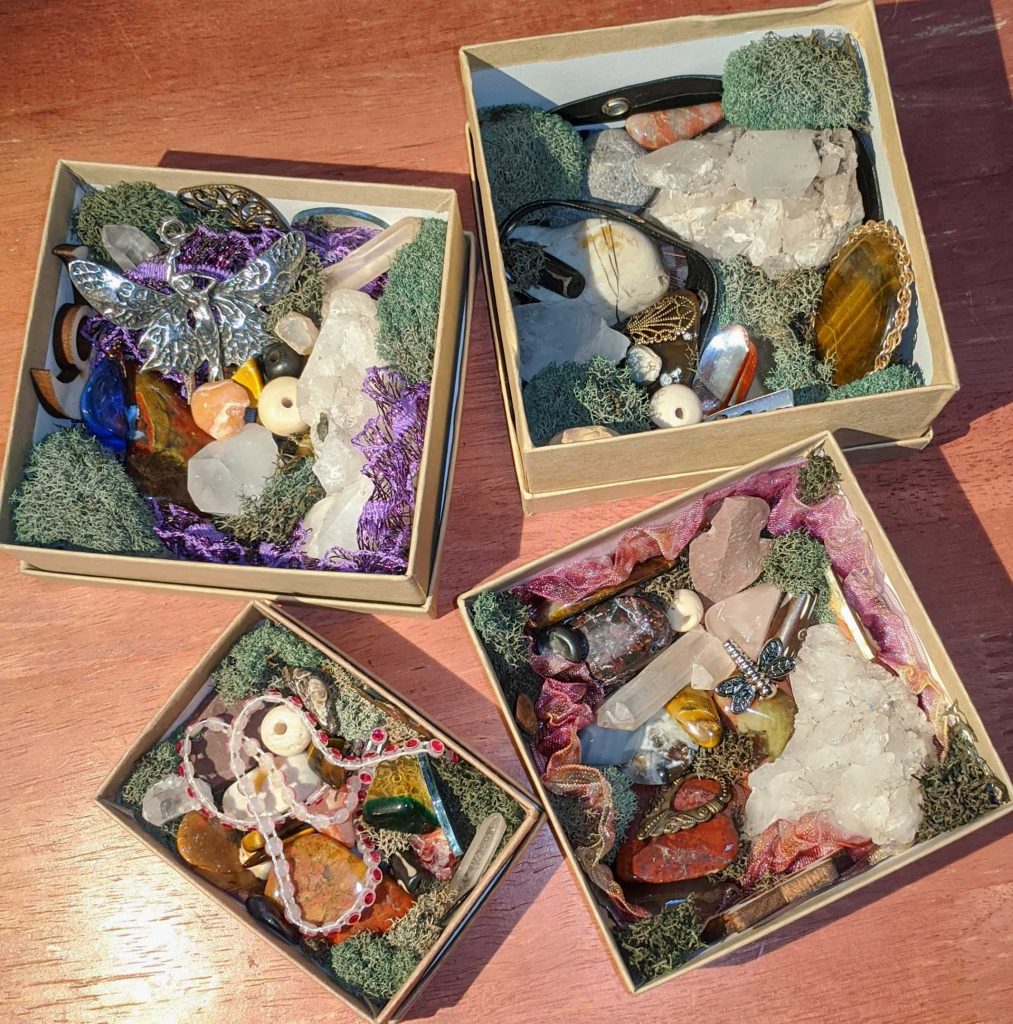 I am having SO MUCH FUN making these!