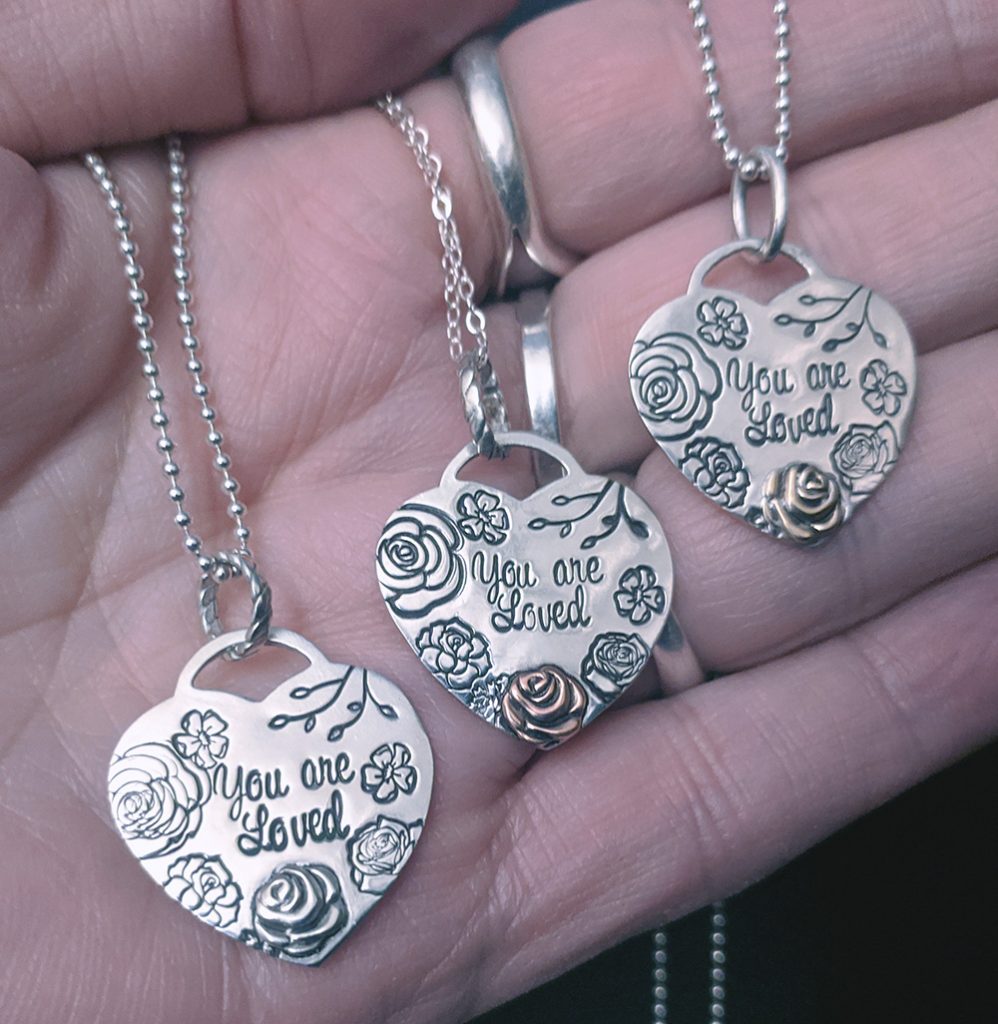 Just in time for Valentine's Day!

Beautiful sterling silver floral heart pendants with "You are Loved" nestled between the flowers.

(Customized versions are available, contact us to see what we can do for you!)

Say how much they mean to you and how special they are with a lovely handmade necklace.

Use the code VDAY2021 to get a 10% discount off all jewelry purchases $50 or over until Feb. 15, 2021!
The code is also available in our Etsy shop (http://etsy.com/shop/ArcaneMoonJewelry).
Excludes tools or supplies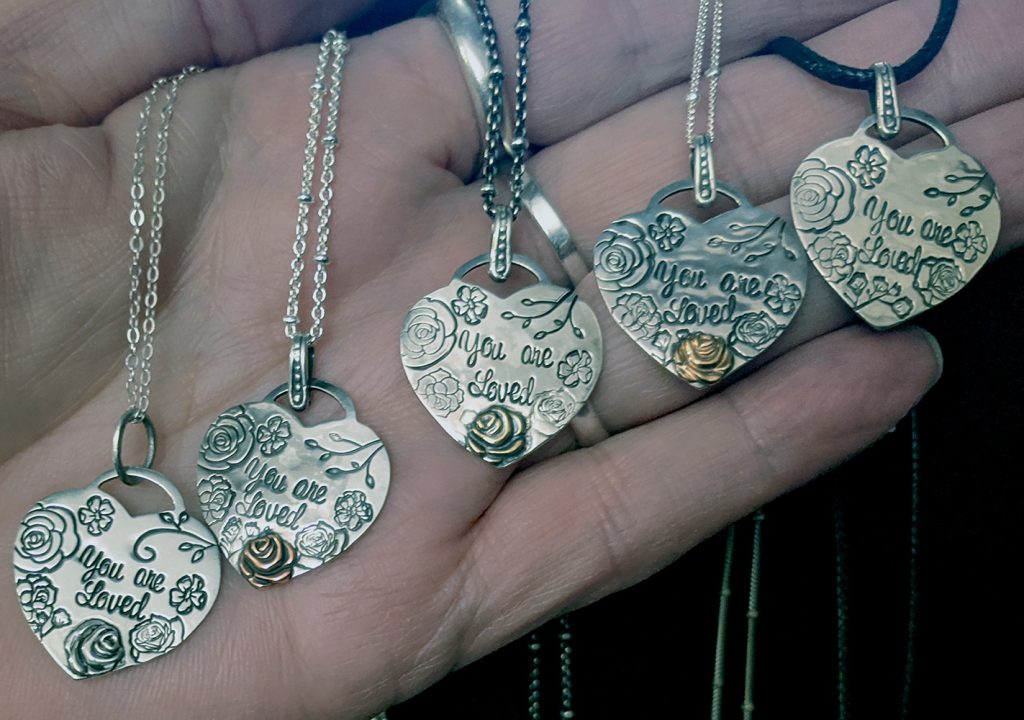 These floral pendants are available with a copper, silver, or gold fill rose accent – as well as without a rose accent.
Comes with a 20 inch black cord or you can choose to upgrade to a variety of chain types and length for an additional cost.

You can order them here:
https://arcanemoon.com/product/floral-heart-loved-pendant/

or from our Etsy shop:
Floral Sterling Silver Heart 'You are Loved" Pendant on Etsy