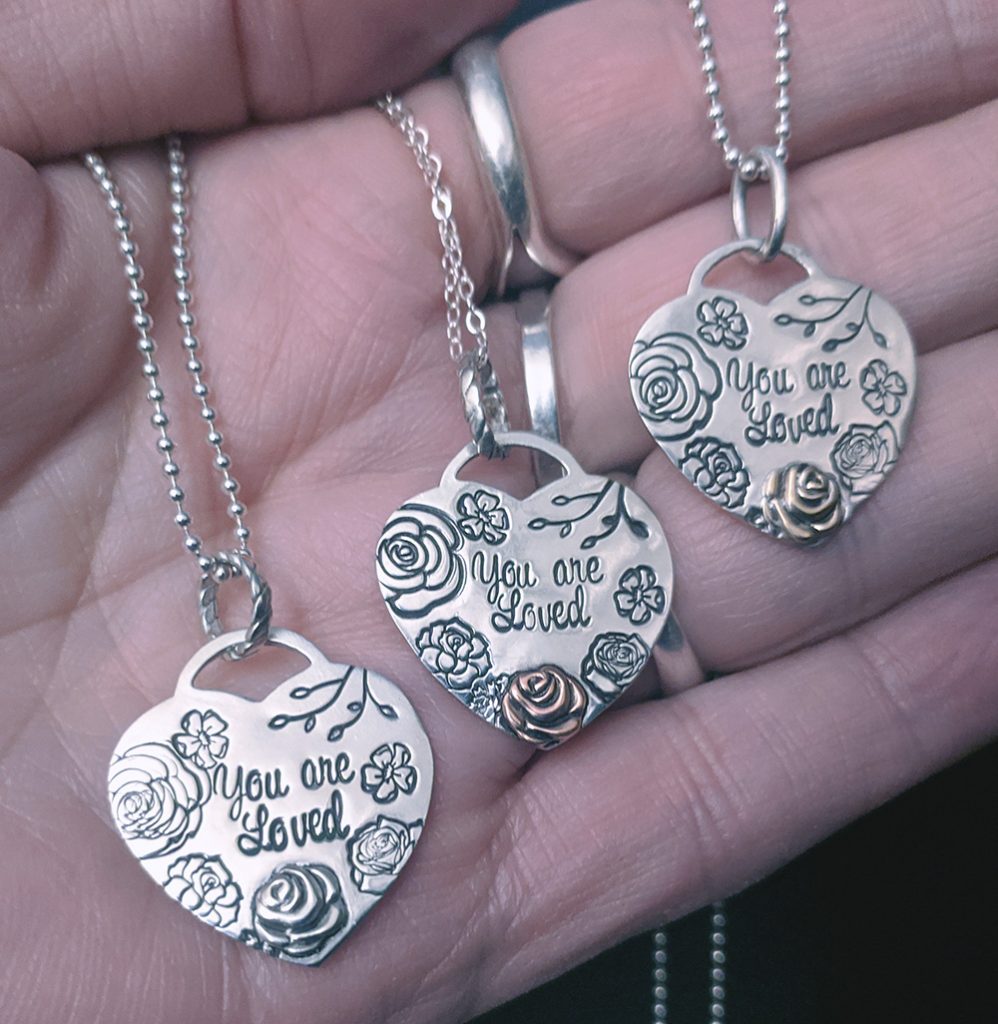 Just in time for Valentine's Day – a 10% discount off any order $50 or more for a handmade, personalized, artisan piece of jewelry – say
"I love you" with something unique and personal that speaks from the heart to someone special in your life!

A lovely choice might be these beautiful sterling silver floral heart pendants with a message like "I am Loved", or "You are Loved" (or maybe a name) nestled between the flowers.

(Customized versions are available, contact us to see what we can do for you!)
Use the code VDAY2022 to get a 10% discount off all
jewelry purchases $50 or over until Feb. 16, 2022!
The code is also available in our Etsy shop (http://etsy.com/shop/ArcaneMoonJewelry).
Excludes tools or supplies