I am so excited to finally be able to tell you all that my jewelry is now being offered at Atrium located in Old Sacramento!!!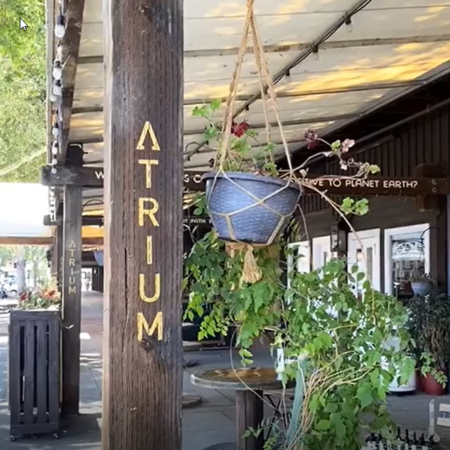 What is Atrium? It is a Creative Innovation Center for Sustainability, it is a community that supports over 700 local artists, makers, inventors and entrepreneurs who want to create art that doesn't hurt our planet.
Located in:
Old Sacramento Waterfront
1020 Front St, Sacramento, CA 95814
(916) 642-9415
https://atrium916.com
An art cafe that serves art not food – it allows visitors of all ages to come and create all sorts of wonderful art!!!
From painting a canvas, to making clay sculptures, and other great art projects, or making music -playing their lovely grand piano, doing open mics, and creating a space for artists of all types to connect and share our art.

Atrium is a nonprofit organization that builds and inspires innovations for an equitable, creative, and environmentally sustainable economy. You can shop eco-friendly Sacramento-made products and art, in the gallery – with over 100 local makers and creatives in store – like ME! 🙂

I am currently selling my copper wire-wrapped tumbled gemstone pendants and a variety of sterling silver gemstone earrings and plan to add more in the coming months!